Planned Events
of the International Hajji Baba Society


*Some programs such as salons and home visits marked with an * are open only to Hajji members and require pre-registration two weeks in advance of the event. Information on location and how to register will be forthcoming.


DATE: Sunday, March 1, 2015
TIME: 3:30pm
LOCATION: Arlington County Library, 2nd floor meeting room
1015 N Quincy St
Arlington VA 22201
SPEAKER: Ali Riza Tuna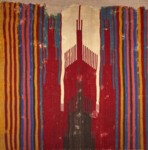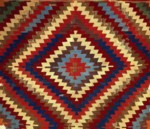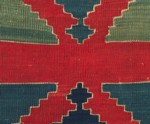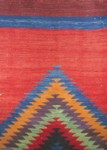 SUBJECT: Turkish Kilim Designs

This presentation develops the idea that the Anatolian Kilims, evaluated with the same criteria as Modern Art, offer outstanding aesthetics and can be appreciated at the same level as modern artworks.

Anatolian Kilims have been seen mostly as folk art and their appreciation has been mostly based on closeness to traditional icons and tribal culture. While brewed from tradition, examples of Anatolian kilims have also reached quintessence of form and color, which raise them to the level of a universal fine art.

In the West, the emergence of modern art has required a definite break from the traditional fine arts in the 19th century. On the contrary, Anatolian kilims have achieved the same or even better level of aesthetic qualities through centuries of refinement in symbolisation and abstraction by the civilisations of Anatolia. How can freedom and novelty be achieved through tradition ?

The presentation uses visual comparisons between works of western modern art (paintings from impressionists, abstracts, Picassso, Matisse, etc..) and Anatolian kilims. It traces parallels in the form and color, and abstraction levels between the two mediums and guides the audience through new ways of discovering the aesthetics of the Anatolian kilim and proposes new appreciation criteria.

Ali Riza Tuna was born in Istanbul and educated as an engineer in France. Since 1980 he has been passionate about Anatolian textiles, not only as a collector but also as independent researcher and lecturer.

Papers and Lectures have included:
- Turcoman Pattern Designs on a Newly Discovered 18th Century Ushak Carpet, International Conference on Oriental Carpets, Hamburg 1993
- Turkmen Based Designs in Historical Anatolian Carpets, Second Turkish Carpet Congress, Istanbul 1994 - A Structural Study of Ottoman Carpets in Transylvanian Churches, International Conference on Oriental Carpets, Istanbul 2007; published in Oriental Carpet and Textiles Studies Volume VII, co-authored with Stefano Ionescu
- Back to the Future - Reconstruction of Anatolian Carpets from Renaissance Paintings, International Conference on Oriental Carpets, Stockholm, 2011 and Volkmanntreffen, Berlin 2012
- exhibited in: Weaving Heritage of Anatolia – From Turkish Private Collections, International Conference on Oriental Carpets, Istanbul 2007


DATE: Sunday, April 19, 2015
TIME: 3:30pm
LOCATION: Arlington County Library, 2nd floor meeting room
1015 N Quincy St
Arlington VA 22201
SPEAKER: Anna Beselin, Senior Textile Conservator, Museum of Islamic Art in Berlin

SUBJECT: Reassembling a Persian Beauty

A few years ago the Museum fuer Kunst und Gewerbe Hamburg succeeded in purchasing from a private collection half of an early Safavid spiral vine carpet with animals. This fragment is the other half of a fragment that had already been on display in the museum for many years. In a unique collaboration with the Museum fuer Islamische Kunst Berlin's conservation department, the two fragments are going to be rejoined after several decades of separation. On the occasion of the reopening of the Islamic Gallery in Hamburg in the spring of 2015, the carpet will be presented to the public in its original size and beauty for the first time in many, many years. This talk will give the audience in the United States and Canada an inside view of the restoration, at the same time as persons in Hamburg are first able to see the entire carpet.

DATE: Sunday, May 3, 2015
TIME: TBA
LOCATION: TBA
SPEAKER: Richard Isaacson
SUBJECT: Tents and Furnishing of the Nomads of Central Asia

The nomadic trellis tent has made life possible across the steppes of Central Asia for several millennia. The multipurpose utilitarian weavings used to furnish it are widely admired as works of art in the west, but were based on the necessities of the now largely vanished nomadic lifestyle. This talk will discuss the history and construction of the tent, and illustrate the weavings used as utilitarian furnishings of the nomads from many ethnic groups, including Karakalpaks, Kazakhs, Kyrgyz, Turkmen, and Uzbeks.

Richard Isaacson attended Columbia and Stanford Universities before receiving his PhD in Theoretical Physics from the University of Maryland. He taught at Illinois Institute of Technology in Chicago, then moved to the U.S. National Science Foundation in Washington, DC where he served as the Program Director for Gravitational Physics. He simultaneously pursued a strong interest in art and oriental carpets. Since his retirement from government in 2002, carpets have become his primary interest, and physics has been his hobby.

He has been active at the Textile Museum in Washington, DC, lecturing frequently and serving as a member of the Textile Museum Advisory Council. He was Guest Curator for the exhibition Architectural Textiles: Tent Bands of Central Asia, at The Textile Museum, Washington, DC, (March 30, 2007 -- August 19, 2007). He was previously a Guest Curator for the exhibition From the Amu Darya to the Potomac: Central Asian Bags from Area Collections (Sept 7, 2001--Feb 24, 2002).

He was a member of Local Organizing Committee for the 10th International Conference on Oriental Carpets (2003), Washington, DC. He also served as the Exhibition Project Manager for the ICOC show Treasures from the Museums of Uzbekistan, held at the Embassy of the Republic of Uzbekistan, Washington, DC.

He has published in Oriental Rug Review, HALI and Steppe magazines, and has written the exhibition catalogue Architectural Textiles: Tent Bands of Central Asia. His latest publication is of two articles in the portfolio Sketches From the Steppes of Central Asia.




Some Other Upcoming Textile Events and Other Events of Interest


DATE: February 4 - March 6, 2015
Monday - Friday, 9:00 a.m. - 5:00 p.m.
EVENT: Japanese Versatile Cloths; Furoshiki and Tenugui Mini-Exhibition
LOCATION:
JICC, Embassy of Japan
1150 18th St, NW
Suite 100
Washington, DC 20036

Furoshiki, Japanese traditional wrapping cloth, was originally used to prevent a mix up of the bathers' clothes in bath houses. Furoshiki quickly evolved and became used for transporting clothes, gifts, or other goods as well. Tenugui, a type of Japanese traditional towel, is used for drying hands or bodies, covering heads, or as aprons.

As cultural modernization progressed and plastic bags and towels became more common, usage of furoshiki and tenugui decreased. However, in the recent years, furoshiki and tenugui have regained popularity for their appealing designs and environmentally friendly nature.

Exhibition features variety of furoshiki and tenugui as well as different ways to use them on a daily basis


DATE: March 21, 2015
EVENT: Textile Museum Grand Opening


DATE: April 2015
EVENT: South Africa Arts and Culture Tour

Anyone interested in an arts and culture tour to South Africa should check out the itinerary found here. The tour tour is being organized by Valerie Hearder, based in Nova Scotia, Canada. Please note that the tour price is in Canadian dollars.


DATE: May 2015
EVENT: Indonesian Textile Cruise

Members of the International Hajji Baba Society with a love of adventure and Indonesian ikat may be interested in joining a small group of enthusiasts to sail around the Lesser Sunda Islands in Eastern Indonesia from May 14 to 25, 2015, visiting local village dyers and weavers. The tour will be led by British researchers David and Sue Richardson. David and Sue have a special interest in Indonesian textiles having visited almost every part of the archipelago during the past twenty-five years.

More information available here and here.


DATE: June 5-14, 2015
EVENT: Stefano Ionesco's Study Tour to Transylvania & Bukovina

During the tour we will visit the cultural attraction in and around Bucharest, in Transylvania and in Bukovina: art museums, fortified churches, painted monasteries, Royal palaces, medieval castles and pristine nature in the Carpathians. Our focus will be on Ottoman Carpets (we'll see over 200 examples), post Byzantine embroideries and Romanian folk kilims and textiles.

More information available here. There is a discount for members of the IHBS registering before 15 January.


DATE: July 9-13, 2015
EVENT: Textile Society of America tour, International Folk Art Market

Textiles Close Up at the International Folk Art Market, Santa Fe, NM
Celebrate & Preserve Living Folk Art Traditions

-Experience the market with renowned textile scholars Mary Littrell and Elena Phipps
-Attend the opening night VIP party with the first chance to visit the booths and shop
-Meet some of the Folk Art Market textile artists at a private panel and during an optional opportunity to assist an artist in his or her booth
-Take an exclusive curator-led tour of the new exhibit "The Red that Colored the World" at the Museum of International Folk Art

Registration is now open to the public through May 1st here.