Planned Events
of the International Hajji Baba Society


*Some programs such as salons and home visits marked with an * are open only to Hajji members and require pre-registration two weeks in advance of the event. Information on location and how to register will be forthcoming.





DATE: Sunday, April 15, 2018
TIME: 4:30-5:45pm
LOCATION: Arlington Public Library 1st Floor Auditorium
1015 North Quincy Street
Arlington VA 22201

SUBJECT: Festivals, Fairs & Rituals: Textiles, Costumes and Carpets of the Eastern Grasslands of Tibet
(IHBS members are encouraged to bring examples of Tibetan textiles and rugs)

SPEAKER: Cheri Hunter, Textile Museum Associates of Southern California, President and Program Chairman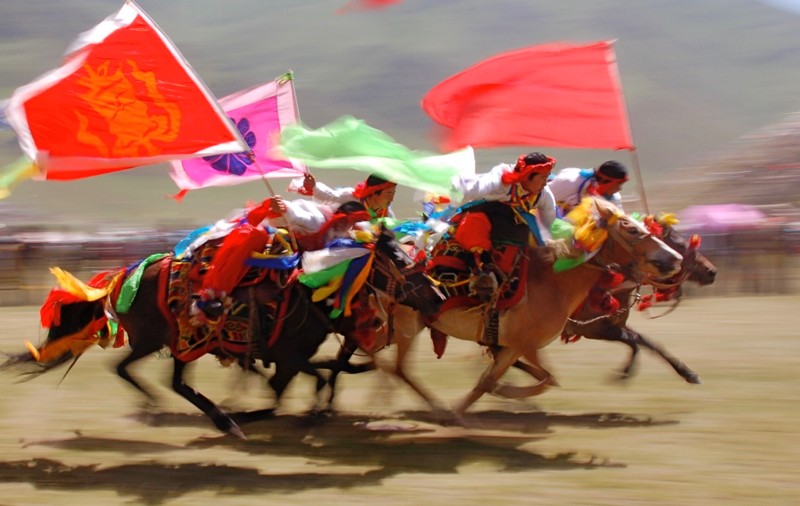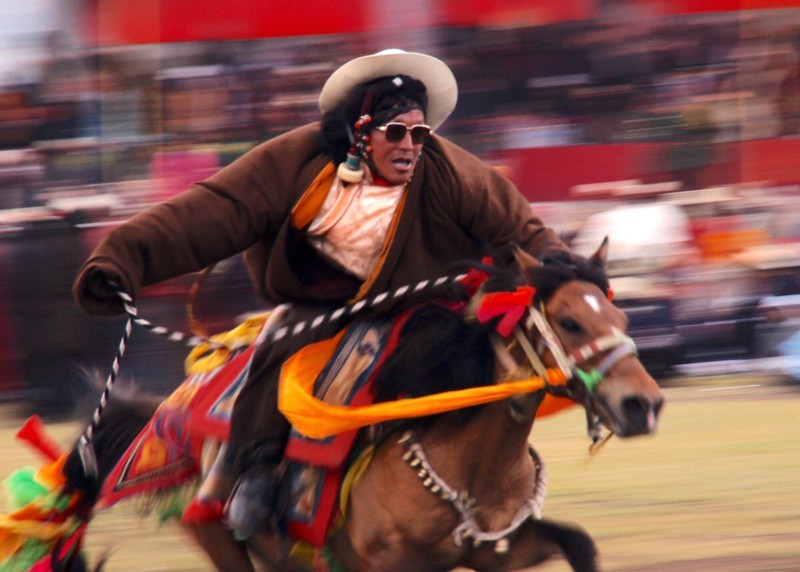 East of the official Tibetan Autonomous Region, Kham and Amdo are remote, culturally Tibetan districts in China. The landscape consists of snowy peaks and rolling grasslands on the Tibetan Plateau, where nomadic peoples have maintained grazing cultures with sheep and yaks for centuries. Just as at American county fairs and rodeos with cowboys, the Tibetans love to come together for colorful annual festivals and wild horsemanship competitions. Tibetan Buddhist culture, which appears in large regional as well as in smaller local monasteries throughout the grasslands, and which is often mixed with the local animistic shamanic practices, also presents opportunities for seasonal celebrations. In 2006, Cheri Hunter traveled in a group with 4-wheel drive vehicles, photographing these festivals and rituals; her article and photo spread was originally published in HALI magazine (Issue 154.) Although she is not an expert in this area, she will present a photo talk which will emphasize both the local and imported textiles and rugs in use throughout the grasslands, as well as the shaman festivals and horse fairs, where the participants, including the horses, are wearing their best.

A founding member of TMA/SC (Textile Museum Associates of Southern California), Program Chairman since 1999 (and Programs Co-Chair from 1992-98,) a two-time past President and current 2018 President, Cheri Hunter has organized more than 225 speaker programs for TMA, as well as innumerable ACOR Overseas Speaker tours. She is a native of Los Angeles, and a graduate of UCLA in Art and Cinema, and was a career film editor in Hollywood for nearly thirty years. She has been an avid still photographer since her teens, and since then has focused mostly on adventure travel photography while enjoying rug and textile "culture" and textile-oriented world travel. Cheri has written many articles with photospreads for HALI magazine, including on her travels in Morocco, Myanmar, Tibet, Syria, Thailand, Turkey and most recently, Iran. Please note that this program does not purport to be a scholarly presentation, but is a cultural travelogue, with an emphasis on textiles, costumes and rugs. Cheri invites IHBS members to bring examples of Tibetan rugs and textiles for show & tell.


DATE: Saturday, April 28, 2018
TIME: 2 pm - 4 pm
LOCATION: The Textile Museum
SUBJECT: "The Ottoman Heritage in Austro-Hungarian Costume and Textiles"
SPEAKER: Joyce Corbett

This talk will illuminate the influences on costume and textiles resulting from the Ottoman Turkish occupation of the greater Austro-Hungarian Empire for one hundred and fifty years, (1541-1699). This area extended from the periphery of Vienna east and south, including the present day region of Transylvania, Romania. Despite constant warfare and turmoil, Ottoman occupation brought many cultural innovations to the region.

We will examine traditional royal embroidery and the evolution of court dress in Hungary, votive carpets in Transylvanian churches, and further adaptations of Ottoman textile culture extending west across Europe in later centuries. Finally, discovering vestiges of Ottoman cultural heritage still found in the Carpathian basin presents an intriguing opportunity for inquiry.

Joyce Corbett is an independent scholar speciallizing in folk art and cultural history in Central Europe. Her areas of research include folk art, historic court costumes and textiles, and early 20th century design in Hungary.

Her curatorial history includes "Between East and West: Folk Art Treasures of Romania" (co-authored catalog), at Mingei International Museum, San Diego, CA. in 2011. Other exhibitions at Mingei International Museum, San Diego, CA and Craft and Folk Art Museum, Los Angeles, CA include:Hungarian Folk Magic: the Art of Joseph Domjan" where she directed a documentary video accompanying the exhibition)."Eva Zeisel: Extraordinary Designer Craftsman at 100", "Dowry: Eastern European Painted Furniture, Textiles and Folk Art", for which she co-authored the catalog, and organized a symposium, and "Wearable Folk Art".

She also co-authored the catalog to the exhibition: "Resplendent Dress from Southeastern Europe: Central European Embroidery", at the Fowler Museum at UCLA, in 2013.

Joyce is the founder of The Ethnic Textile Council of San Diego. She is on the International Advisory Board of Mingei International Museum, and has held a Woodrow Wilson Scholarship while doing her MFA. She received International Research and Exchanges Board grants for Romania and Hungary and was a Fulbright Research Scholar for Slovakia and Hungary.


DATE: Saturday, May 26, 2018
TIME 2 pm - 4 pm
LOCATION: The Textile Museum
SUBJECT: JOURNEYS IN INDIGO: chasing the blues from the skyscrapers of Yemen to the skyscrapers of Manhattan.
SPEAKER: Jenny Balfour Paul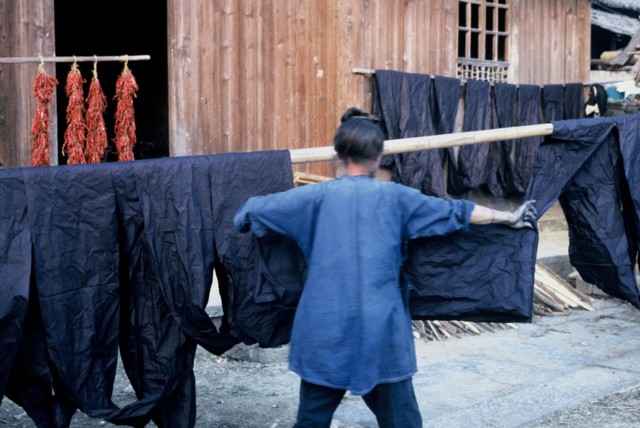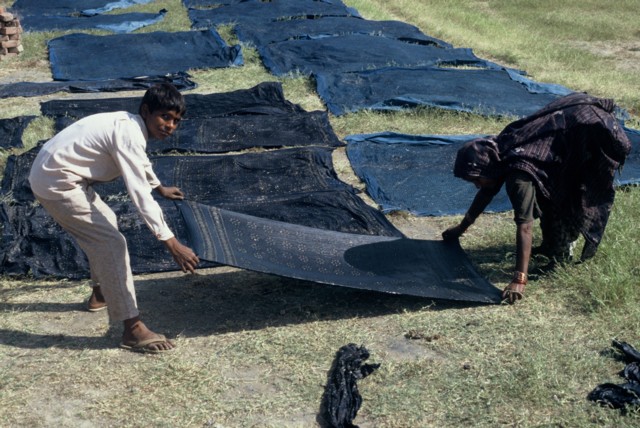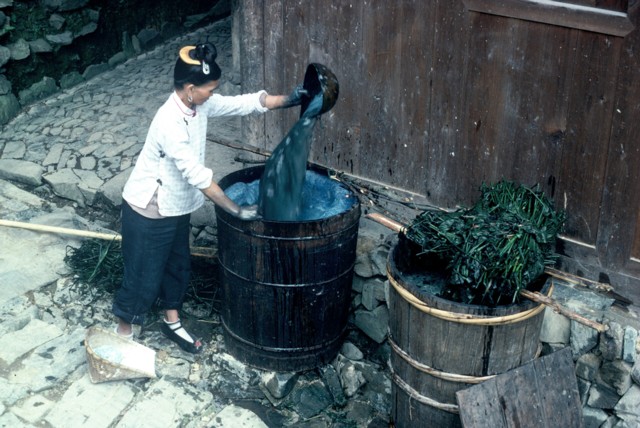 Jenny Balfour-Paul, international lecturer, traveller and dyer, has had a remarkable career revolving around indigo for over three decades. In this illustrated talk she relates her varied and unusual journeys that began on the Red Sea Coast of Yemen and led via several continents to her current involvement in both the history and modern revivals of natural indigo in India and elsewhere.

Jenny has written widely on indigo, including the classic Indigo: Egyptian Mummies to Blue Jeans and acclaimed Deeper than Indigo: tracing Thomas Machell, forgotten explorer. She curated indigo exhibitions, was consultant for two documentaries on indigo and her textile collections are in major UK museums.






Some Other Upcoming Textile Events and Other Events of Interest


The Textile Museum Calendar





DATE: Thursday, April 26, 2018
TIME: Noon
LOCATION: The Textile Museum
SUBJECT: The Story of Cotton and the Indian Subcontinent
SPEAKER: IHBS Member Karthika Audinet

Ancient India was the earliest center of cotton cultivation, manufacture and trade. Although we find hand woven fabrics all over the world, no other region can boast of such fine cotton woven as early as 3000 BC. And nowhere did they reach the perfection of Dhaka muslins renowned for their diaphanous 200s to 400s counts.

In this lecture Karthika Audinet will trace the origins of cotton from the Indus Valley Civilization to the inimitable muslins of Dhaka. Apart from demystifying terms such as yarn counts and ply, she will share her findings about the unique properties of Indian cotton. The story will be completed by a survey of the role played by British colonialism, American cotton, Gandhi, and the last vestiges of hand - spun Indian cotton.

This program is part of the museum's weekly Textiles at Twelve series, which explores the textile arts and global cultures through films, lectures, gallery talks, and more. Free, no reservations required.


DATE: June 7 -10, 2018
SUBJECT: 14th International Conference on Oriental Carpets (ICOC)
Details can be found here.